When Leonardo Comelli, a 27-year old Italian alpinist, left for Pakistan to accomplish a dream that no one has succeeded in achieving so far, he had clear idea of what he was getting into. Some extreme adventures come at a cost. At times, that cost is of life itself but adventure seekers like Leonardo Comelli would rather risk it all to make their dreams come true.
On 9 June 2016, Leonardo Comelli lost his life while attempting the first ever ski decent from Laila Peak in the lap of Karakoram mountains in Gilgit-Baltistan region of Pakistan. He was accompanied by expedition members Carlo Cosi, Zeno Cecon and Enrico Mosetti who had reached to Pakistan in late May to accomplish an achievement only experienced adventures seekers could attempt.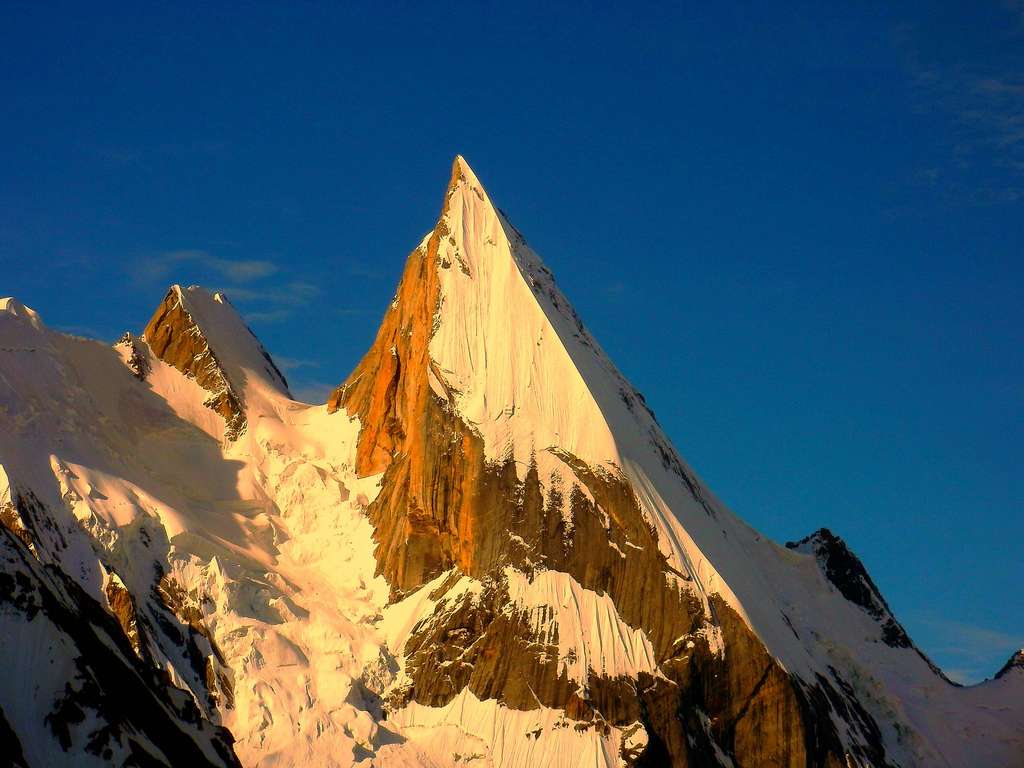 Confirming the news, Karrar Haideri, spokesman of the Alpine Club of Pakistan has told AFP."Leonardo Comelli, 27, an Italian alpinist lost his life on Thursday while making a ski descent from the 6,096-metres high Laila Peak,"
"The four members of this small but experienced Italian expedition reached Pakistan's Karakoram range in late May in order to attempt the first ski descent of the NW Face of Laila Peak, a stunning 1500m ramp previously attempted, unsuccessfully, by other expeditions. After setting up their advanced base camp at 5350m the four made their push towards the 6096m high summit, but turned back circa 150m below the top as snow conditions at altitude weren't ideal." reported PlanetMountain.
Telling more about the incident they added:
"According to preliminary reports, during a traverse Comelli crossed his skis, lost his balance and fell circa 400m down steep mixed terrain. The other members of the expedition could do nothing more than retrieve the body, transport it to a safer place and raise the alarm.
Before leaving for Gilgit-Baltistan, Leonardo Comelli had made a post on his Instagram account that says "See you in a month".
Laila Peak (6,096 meters) is situated in Hushe Valley near Gondogoro Glacier in the Karakoram range. It's considered one of the toughest mountains to decent while skiing. This was the first ever such attempt that proved out to be fatal for one of the expedition members.
Leonardo Comelli had started rock climbing at the age of 16. Later, he became fond of mountaineering and eventually he moved to steep mountain skiing and ice climbing.